Dental Terms
Occlusal X-ray South London
Occlusal X-ray show the roof or floor of the mouth and are used to find extra teeth, teeth that have not yet broken through the gums, jaw fractures, a cleft palate, cysts, abscesses or growths. Occlusal X-ray may also be used to find a foreign object.
Call Dr. Zhugang Zheng Dental Office at (519) 680-1880 to book your appointment with Dr. Zhugang Zheng. We are conveniently located at 141 Wharncliffe Rd. in South London, ON.
You might be interested in...
---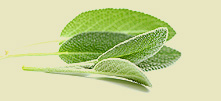 Dr. Zheng & Associates - Family & Cosmetic Dentistry
Family & Cosmetic Dentistry - Dentist in London, Ontario
141 Wharncliffe Rd. South
London, Ontario, N6J 2K4
Phone: (519) 680-1880
Email: [email protected]