Mouthguard
Who should wear a mouthguard? Anyone playing contacts sports or engaging in aggressive activates should wear a mouthguard.
Any sport with strong chance for contact with other participants or hard surfaces requires mouth protection. Players who participate in basketball, baseball, soccer, wrestling, squash, racquetball, lacrosse, rugby, in-line skating and martial arts, or even recreational sports such as skateboarding and bicycling, should wear mouthguards when practicing or competing.
Some mouthguard facts:
Over two million teeth are knocked our every year in North America largely during sporting activates.
A hockey puck can reach 120 mph and hit teeth with a force of 1250 pounds.
Dental injuries are 60 times more likely to occur without a mouthguard
Dental rehab for a knock-out tooth may be 20 times the cost of a professional mouthguard
The Academy of General Dentistry encourages the use of mouthguards during any activity where physical contact or a risk of fall is possible.
Mouthguards are not just for adults! Remember to add a mouthguard for each child to your list of school supplies. A mouthguard is an easy way to protect a child's mouth by:
Preventing the risk of injury to the upper front teeth
Lowering the risk of damage to the jaw and teeth when the jaws snap
Reducing the risk of cuts and bruises to the cheeks, lips and tongue
Absorbing the force of a blow to the lower jaw, thereby lowering the risk of concussion
In our office, we will make a Custom-Made mouthguard for you. We will take an impression of your mouth, and the mouthguard is fabricated from a cast model of your teeth. This method provides the best fit, protection and comfort. The custom-made mouthguard that is most durable, can be modified for specific sports and your need and does not interfere with speech or breathing.
---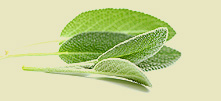 Dr. Zheng & Associates - Family & Cosmetic Dentistry
Family & Cosmetic Dentistry - Dentist in London, Ontario
141 Wharncliffe Rd. South
London, Ontario, N6J 2K4
Phone: (519) 680-1880
Email: [email protected]