Routine dental checkups and teeth cleaning
Routine dental checkups and teeth cleaning can be detailed as dental recare and dental deep scaling / root planning. A regular dental checkup is one of the most important things you can do for your dental health, next to brushing and flossing. Everyone needs to have dental checkups. This is be because even if you brush and floss every day, you cannot see all the parts of your own mouth.
During a dental recare appointment, we will take a few necessary cavity-detecting x-rays of your teeth, and through the examination, Dr. Zheng will be able to see the following things that you won't be able to see:
Fillings, crowns and other repairs (or restorations) that are no longer in good shape
Root cavities, or cavities that form when the gums pull away (or recede) from the teeth
Cavities around your fillings
Tiny cracks (or fractures) in a tooth
Wisdom teeth that are trapped (or impacted) in the gums
Early signs of gum disease
Early signs of oral cancer
Signs of other problems that could affect your general health
The main goal of the checkup is to make sure any existing problems get controlled and to catch signs of any new problems that could affect your health, early on.
Checkups are also a great opportunity to communicate any problems you have noticed at home (feel free to also contact our office between checkups). Let Dr. Zheng know about any changes in your teeth such as sensitivities, changes in color, jaw clenching and teeth grinding etc. Details about your general health are also important to provide (new medications, allergies, pregnancy, etc.)
At your appointment, your teeth will be cleaned by removing plaque and tartar (hardened plaque) that you won't be able to remove at home. We will follow through the following procedures:
Using specialized instruments, we carefully and meticulously to remove all plaque and calculus (tartar) around and beneath your gumline
Smooth the root surfaces to remove the source of infection and help your gums heal
Your teeth surfaces will be polished and some stains will be removed.
If needed, we will give you fluoride treatment that is to use a liquid or gel fluoride to help prevent cavities and slow bacterial growth on your teeth
Sometimes the ultrasonic scaling will be used to remove the stubborn deposits
---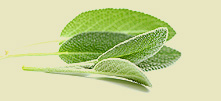 Dr. Zheng & Associates - Family & Cosmetic Dentistry
Family & Cosmetic Dentistry - Dentist in London, Ontario
141 Wharncliffe Rd. South
London, Ontario, N6J 2K4
Phone: (519) 680-1880
Email: [email protected]