Welcome to Dr. Zhugang Zheng Dental Office!
Dentist in London, Ontario
We thank you for choosing our office to fulfill your dental health care needs. Dr. Zheng and our highly trained dental team strive to provide the best dental care for you.
A great smile and good oral hygiene is very important. It can make a big impact on any personal, social, or business relationships and can also positively affect your overall health. Complete oral health care includes not only the elimination of existing problems, but also the ultimate goal of prevention. We will always treat every patient with respect and offer the high quality and comprehensive care based on your individual needs and best interests, to benefit your overall health and quality of life.
Come and experience the comfort and efficiency of modern dentistry at our office. We are passionate about what we do and hope that after your visit, you will love your smile!
General and cosmetic dentistry
New patients always welcome!
Flexible hours (Alternate Saturday appointments available)
Emergencies (Toothaches will be relieved as soon as possible and most other emergencies, such as broken teeth, will be treated the same day)
Care for the entire family – children, adults and seniors
Centrally located in downtown London
Ample free parking
---
News
I am very pleased to welcome my associate Dr. Tripathi to join our dental team to provide you more treatment schedule.
I will be working along with Dr.Tripathi, and our dental team will continue to provide you and your family with the best dental care possible.
Thank you very much for your continue loyalty, confidence and friendship.
---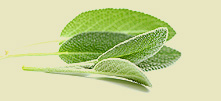 Dr. Zheng & Associates - Family & Cosmetic Dentistry
Family & Cosmetic Dentistry - Dentist in London, Ontario
141 Wharncliffe Rd. South
London, Ontario, N6J 2K4
Phone: (519) 680-1880
Email: [email protected]