Dr. Tripathi
Dr. Tripathi has practiced dentistry for 7 years in India prior to come to Canada. She has successfully completed DDS training at Western University, Schulich School of Medicine and Dentistry in 2014.
With extended dental trainings from both east and west, as well as her many years work experience, Dr. Tripathi possesses high qualification and is well skilled to provide you care in the areas of restorative dentistry, endodontics, oral surgery and moderate sedation. Dr. Tripathi is looking forward to serving you.
Dr. Tripathi currently is members of Royal College of Dental Surgeons of Ontario (RCDSO) and Ontario Dental Association (ODA). Dr. Tripathi will join the rest of our team actively participating in dental continue education and stay current on all procedures and techniques.
---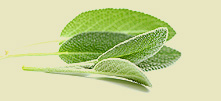 Dr. Zheng & Associates - Family & Cosmetic Dentistry
Family & Cosmetic Dentistry - Dentist in London, Ontario
141 Wharncliffe Rd. South
London, Ontario, N6J 2K4
Phone: (519) 680-1880
Email: [email protected]