Dental Terms
Third molar South London
A wisdom tooth or third molar is one of the three molars per quadrant of the human dentition. It is the most posterior of the three. Wisdom teeth generally erupt between the ages of 17 and 25. Most adults have four wisdom teeth, one in each of the four quadrants, but it is possible to have fewer or more, in which case the extras are called supernumerary teeth. Wisdom teeth commonly affect other teeth as they develop, becoming impacted. They are often extracted when or even before this occurs.
Wisdom teeth are vestigial third molars that helped human ancestors to grind plant tissue. It is thought that the skulls of human ancestors had larger jaws with more teeth, which possibly helped to chew foliage to compensate for a lack of ability to efficiently digest the cellulose that makes up a plant cell wall. After the advent of agriculture 10,000 years ago, soft human diets became the norm, including carbohydrate and high energy foods. Such diets typically result in jaws growing with less forwards growth than our paleolithic ancestors and not enough room for the wisdom teeth.
Call Dr. Zhugang Zheng Dental Office at (519) 680-1880 to book your appointment with Dr. Zhugang Zheng. We are conveniently located at 141 Wharncliffe Rd. in South London, ON.
You might be interested in...
---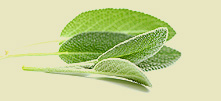 Dr. Zheng & Associates - Family & Cosmetic Dentistry
Family & Cosmetic Dentistry - Dentist in London, Ontario
141 Wharncliffe Rd. South
London, Ontario, N6J 2K4
Phone: (519) 680-1880
Email: [email protected]