Dental Terms
Indirect restoration South London
In this technique the restoration is fabricated outside of the mouth using the dental impressions of the prepared tooth. Common indirect restorations include inlays and onlays, crowns, bridges, and veneers. Restorations in dental terminology refer to repairs of teeth, like fillings; however, there are many ways to repair teeth in addition to fillings. Fillings, whether they are gold foil, silver/amalgam, or tooth-colored composite fillings are all placed directly into teeth and are completed as one continuous procedure - these are direct restorations. Indirect restorations include inlays, onlays, and crowns. These types of restorations are made after the tooth has been shaped (also called prepared), and are cemented or bonded in as a separate procedure - these are indirect restorations.
Call Dr. Zhugang Zheng Dental Office at (519) 680-1880 to book your appointment with Dr. Zhugang Zheng. We are conveniently located at 141 Wharncliffe Rd. in South London, ON.
You might be interested in...
---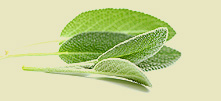 Dr. Zheng & Associates - Family & Cosmetic Dentistry
Family & Cosmetic Dentistry - Dentist in London, Ontario
141 Wharncliffe Rd. South
London, Ontario, N6J 2K4
Phone: (519) 680-1880
Email: [email protected]