Dental Terms
Malocclusion South London
Malocclusion means the teeth are not aligned properly.
Causes
Occlusion refers to the alignment of teeth and the way that the upper and lower teeth fit together (bite). The upper teeth should fit slightly over the lower teeth. The points of the molars should fit the grooves of the opposite molar.
The upper teeth keep you from biting your cheeks and lips, and your lower teeth protect your tongue.
Malocclusion is most often hereditary. This means it is passed down through families. It may be caused by a difference between the size of the upper and lower jaws or between the jaw and tooth size. It causes tooth overcrowding or abnormal bite patterns. The shape of the jaws or birth defects such as cleft lip and palate may also be reasons for malocclusion.
Call Dr. Zhugang Zheng Dental Office at (519) 680-1880 to book your appointment with Dr. Zhugang Zheng. We are conveniently located at 141 Wharncliffe Rd. in South London, ON.
You might be interested in...
---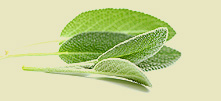 Dr. Zheng & Associates - Family & Cosmetic Dentistry
Family & Cosmetic Dentistry - Dentist in London, Ontario
141 Wharncliffe Rd. South
London, Ontario, N6J 2K4
Phone: (519) 680-1880
Email: [email protected]