Dental Terms
What is DMD?
f you're looking to find a dentist you may notice that while most are listed with a 'DDS', some may be listed as 'DMD'.
They both mean the same thing:
DDS (Doctor of Dental Surgery) and
DMD (Doctor of Medicine in Dentistry or Doctor of Dental Medicine) are the same degrees.
Dentists who have a DMD or DDS have the same education. It's up to the universities to determine what degree is awarded, but both degrees use the same curriculum requirements.
Call Dr. Zhugang Zheng Dental Office at (519) 680-1880 to book your appointment with Dr. Zhugang Zheng. We are conveniently located at 141 Wharncliffe Rd. in South London, ON.
You might be interested in...
---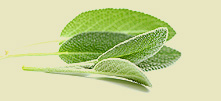 Dr. Zheng & Associates - Family & Cosmetic Dentistry
Family & Cosmetic Dentistry - Dentist in London, Ontario
141 Wharncliffe Rd. South
London, Ontario, N6J 2K4
Phone: (519) 680-1880
Email: [email protected]