Dental Terms
Cantilever Bridge South London
In most of the cases, the pontic is placed between the abutment teeth. However, there are some clinical situations when the patient does not have teeth on both sides of the toothless gap.
Cantilever bridges are dental bridges that are designed when abutment teeth are present on only one side of the missing tooth or teeth. In these cases, the pontic is located outside the abutment teeth.
Call Dr. Zhugang Zheng Dental Office at (519) 680-1880 to book your appointment with Dr. Zhugang Zheng. We are conveniently located at 141 Wharncliffe Rd. in South London, ON.
You might be interested in...
---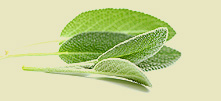 Dr. Zheng & Associates - Family & Cosmetic Dentistry
Family & Cosmetic Dentistry - Dentist in London, Ontario
141 Wharncliffe Rd. South
London, Ontario, N6J 2K4
Phone: (519) 680-1880
Email: [email protected]