Dental Terms
Biopsy South London
A biopsy is a sample of tissue taken from the body in order to examine it more closely. A doctor should recommend a biopsy when an initial test suggests an area of tissue in the body isn't normal.
Doctors may call an area of abnormal tissue a lesion, a tumor, or a mass. These are general words used to emphasize the unknown nature of the tissue. The suspicious area may be noticed during a physical examination or internally on an imaging test.
Call Dr. Zhugang Zheng Dental Office at (519) 680-1880 to book your appointment with Dr. Zhugang Zheng. We are conveniently located at 141 Wharncliffe Rd. in South London, ON.
You might be interested in...
---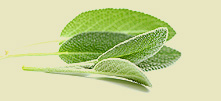 Dr. Zheng & Associates - Family & Cosmetic Dentistry
Family & Cosmetic Dentistry - Dentist in London, Ontario
141 Wharncliffe Rd. South
London, Ontario, N6J 2K4
Phone: (519) 680-1880
Email: [email protected]