Dental Terms
Antibiotic South London
What are antibiotics?
Antibiotics are medicines that may be prescribed to fight infections caused by bad bacteria. While antibiotics can be helpful, if overused, or used incorrectly, the bacteria may develop antibiotic resistance. In this case the use of antibiotics is no longer helpful to kill the bad bacteria and may even cause more harm by killing the good bacteria.
Do I need antibiotics when going to see Dr. Zhugang Zheng?
Most common dental procedures do not require antibiotics. However, based on your procedure and medical history, Dr. Zhugang Zheng may recommend an antibiotic. Always ensure you let Dr. Zhugang Zheng know about any medical conditions or changes to your health.
There are many circumstances during dental treatment where antibiotics are prescribed by dentists to prevent further infection (e.g. post-operative infection). The most common antibiotic prescribed by dental practitioners is penicillin in the form of amoxicillin, however many patients are hypersensitive to this particular antibiotic. Therefore, in the cases of allergies, erythromycin is used instead.
Call Dr. Zhugang Zheng Dental Office at (519) 680-1880 to book your appointment with Dr. Zhugang Zheng. We are conveniently located at 141 Wharncliffe Rd. in South London, ON.
You might be interested in...
---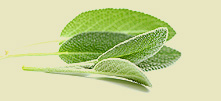 Dr. Zheng & Associates - Family & Cosmetic Dentistry
Family & Cosmetic Dentistry - Dentist in London, Ontario
141 Wharncliffe Rd. South
London, Ontario, N6J 2K4
Phone: (519) 680-1880
Email: [email protected]